Give-Get-Gain Sessions: Complimentary 1-hour Interactive Virtual Sessions
Aug 28: Asking For Referrals – 5 Easy Steps
Sept 11: Prospecting Successes & Struggles with 5-5-5 Coaching
Sell with
Purpose.
Get Results.
We help sales leaders and their teams move from product and price conversations to finding the best solutions for their customers, so they are essential to the growth of their clients' businesses.
Vince Travaglini, CSP
CEO StackTeck Systems Ltd., Teneo Client
Sell with
Purpose.
Get Results.
Our clients say we turn skeptical sales teams into high performers who consistently grow sales. Find out how...
Shannon Hall, CSP, CSL
VP, Sales, Dustbane Products Ltd., Teneo Client
"Teneo's training partnership...has had a direct impact on our sales growth year over year..."
Our valued clients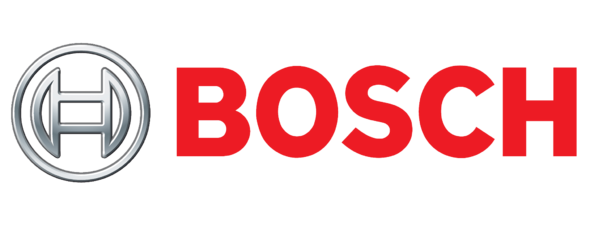 Our valued clients

Our valued clients
Let's discuss your sales questions, challenges and ambitious sales goals. Schedule your complimentary call.
We create a plan with you to help your sales team become expert consultative sellers.
Your sales team will have significant wins. Celebrate them!
We'll spend 30 minutes discussing your needs & how we can help.
At Teneo, we want to understand you, your team, your customers and your company. Most importantly, we want to know where you want to go, so we can help.
"Deep dive" sales training and coaching
We don't just train your team—we join it. We understand that the only way to grow your business is to know your team, understand your industry and customers, and help your team master the 6 conversations that fuel the sales process. No cookie-cutter solutions here! Our programs are customized and in-depth; partnering with you from three months to three years.
All of our trainers and coaches come from the sales trenches. So we don't do fluff and theory. Just practical-tactical strategies that work. In fact, we're a CPSA Accredited Partner and our programs exceed the highest standards set by the Canadian Sales Institute.
Leverage the power of consultative selling
Most sales people have a tendency to go into pitch mode and focus only on the sale-of-the-moment. That leads to slow sales growth, if any at all. We help transform your sales team into high-performers who have purposeful conversations with prospects and customers, uncover bigger and better opportunities, and close more sales.
Our partnership approach to working with clients means we're ready at any point to tackle new sales challenges you may face down the line. We're more than just sales trainers and coaches, we're teammates—and we'll work with you to make sure you keep on getting the results you need.
Great sales training isn't a one-and-done
A single workshop isn't going to transform your sales team. That why our deep dive training sessions are followed up with group coaching over the long-term to reinforce new selling strategies and add to your team's toolkit. As our experience with clients show, this approach yields the fastest ROI and highest sales growth.
Accredited Partnerships & Awards
Our accredited partnerships with CPSA , Objective Management Group and Women's Business Enterprise provide opportunities for designations and assessments for sales professionals and their leaders to help them excel at sales performance, and to create a stronger sales profession that is respected by customers.
"The most valuable part about working with Teneo is how they can read a room of salespeople and adjust their content to fit the needs on the spot!"
Nick Thompson, President, Brand Alliance
"Teneo has been an excellent asset to our team; effectively coaching sales process, strategy and negotiations. Teneo's participation with both the leadership and sales team has had a direct impact on our sales growth year over year."
Shannon Hall, CSP, CSL, VP Sales, Dustbane Products Ltd.
"The strength of the team at Teneo is in their efforts to understand the Pro Builders' business model. In addition, they do a great job of understanding the skill set of the sales team and bring together an engaging training process to address the needs of our team and business."
Paul McCann, President, Pro Builders Supply Ltd., Home Hardware
"Sunstar's Canadian Sales Team has achieved sales quota results 4 years in a row. CSP Professional Sales Designations gave our team the confidence to be the best in the industry and go back to accounts to earn more business."
Francine Gagnon, CSP, Director, Employee Development and Training, Sunstar
"Bosch Power Tools invested in their Sales Team with CSP Professional Sales Designation, and it is now mandated with the Bosch Power Tools sales team."
John Scinocca, CSP, Vice President General Manager, Bosch Power Tools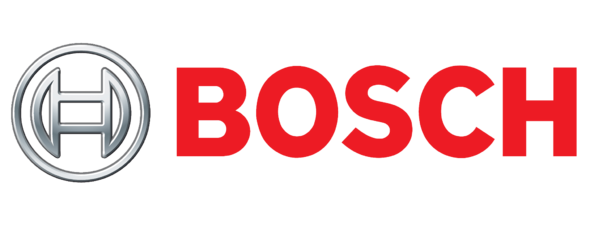 "The Professional Selling approach, tools and strategies supported the team's commitment to grow market share and to prepare for future profitable growth. CSP Professional Sales Designation is now our Standard and mandated within the technical sales team, as a new level of business excellence."
Olivier Welker, CSP, Sales Director, Bosch Rexroth
"One of the great benefits of this sales training was developing a structured sales process that we can talk about in the same language globally."
Brad Adams, Global Training Manager, Semex Alliance
"We are seeing a shift in every branch. The key phrases and tools in the training are now common language in the company and materializing as benchmarks in our performance reviews and CRM."
Julie Wong, Director Human Resources, CanWel Building Materials